Breast Cancer Care WA
Breast Cancer Care has been providing nursing, counselling and financial support to people affected by breast cancer in Western Australia for 19 years. We tailor our services to meet the needs of the individual. Our specialist breast care nurses and counsellors support our clients based on their specific needs. Each person's journey is different and our nurses and counsellors help our clients understand their own diagnosis, examine treatment options, navigate side effects and minimise the impact on their everyday lives.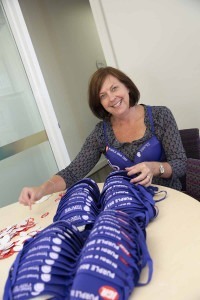 For example, in 2018 we held 135 support group meetings from Mandurah to Joondalup, provided over 6,000 counselling services, nearly 6,000 occasions of nursing support and delivered over 1,400 food and fuel vouchers. On top of that, our community of volunteers donated over 3,000 hours to help support our clients.
With no government funding we rely solely on the generosity of the West Australian community. The need for our services continues to grow as does our commitment to providing nursing, counselling and financial support to every West Australian diagnosed with breast cancer – free of charge.
For more information on Breast Cancer Care WA, please visit www.breastcancer.org.au.

A word from Breast Cancer Care WA CEO Zoe McAlpine
At Breast Cancer Care WA we are privileged to be a part of the journey of women and men of Western Australia facing a diagnosis of breast cancer, and to have the opportunity to support them – and it's all thanks to you and your generosity.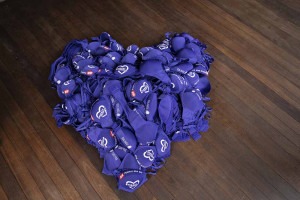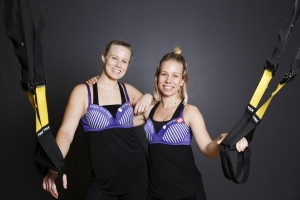 Our specialist breast care nurses and counsellors supported over 1,000 women, men and their families in 2018, and we continue to see increasing numbers of newly diagnosed clients needing our help. Only recently, the chances of a woman receiving a diagnosis of breast cancer increased to 1 in 7. This makes the need for our support services only more vital.
From practical needs such as transportation to appointments and help around the house, to putting food on the table for a family during treatment, we are here to make life a little easier during a difficult time. It may be one of our nurses going along to a surgical or oncology appointment, or one of our counsellors providing support to deal with the fear and uncertainty the cancer diagnosis brings. Most importantly, our support is personalised to the needs of each individual client – as for us it is truly 'all about them'.
Last year we provided nearly 13,000 support service hours to the people of Western Australia – and we couldn't have done it without your help.
The 16 years of support from adultshop.com's Boobalicious Ball has been integral in our ability to provide and grow these support services for the WA community. The Boobalicious Ball is a unique and glamorous event that allows us to give the WA community an insight into the positive impact we can all make to the lives of people affected by breast cancer.
Our heartfelt thanks to the team at adultshop.com for their phenomenal efforts to help Breast Cancer Care WA provide our vital services. Your support makes an incredible difference.
Zoe McAlpine, Chief Executive Officer
Breast Cancer Care WA